Post Date: January 9, 2009
Target: Tiddy Bear Company
Characters: Jim and his wife
Length: 9:06
Jared calls hoping to order the tiddy bear for his wife.
"The plush little guy that takes the pain out of shoulder straps." - Woman
"That would be Colingsworth."- Jared
"Hold your titties! I'm buying your Tiddys!" - Jared
"Only Obama could afford that!" - Kristin
"Sir, if you keep interrupting me, this is gonna take even longer."-Woman "That's what she said."-Jared
"I asked the lady before and she said "*in stereotypical Asian accent* Oh nonono, I no have an information for you, shinko shinko." - Jared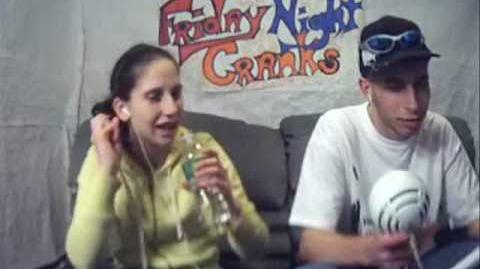 Ad blocker interference detected!
Wikia is a free-to-use site that makes money from advertising. We have a modified experience for viewers using ad blockers

Wikia is not accessible if you've made further modifications. Remove the custom ad blocker rule(s) and the page will load as expected.