Description
Edit
Robbie is played by
Jared
. He is only used in calls with
Gertrude
as her grandson. Because of this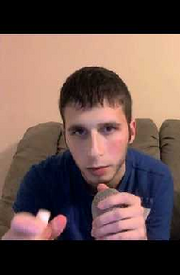 he has much fewer appearances than
Jared's
other characters. He is usually a very mean person as seen in the Gangster Language Prank Call. He is very rude to his grandmother,
Gertrude
. He also has a "promiscuous" girlfriend, as said by
Gertrude in
the Gangster Language Prank Call. His girlfriend has never made an appearance in a prank call, though.
(Some) Appearances
Edit
Jenny Craig - Family Reuniuon Prank Call
Gangster Language Prank Call
"Hello, Aunt Jackie?"
"Why would you tell her to turn it on?"
"What up, bitch?"
Ad blocker interference detected!
Wikia is a free-to-use site that makes money from advertising. We have a modified experience for viewers using ad blockers

Wikia is not accessible if you've made further modifications. Remove the custom ad blocker rule(s) and the page will load as expected.