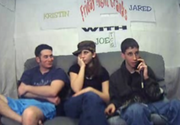 Post Date: February 23, 2008
Speakers: Jared
Target: Xbox Customer Support
Characters: Jim
Length: 9:50
Jared calls up the Xbox Customer Support saying that his Xbox is leaking blue liquid. He says that his cat, fluffy, the cat his grandmother gave him, is having epileptic seizures from licking the blue liquid.
So here's what went down... - Jared
My cat- Meow- a cat. - Jared
My younger son Charlie said Dad, I can sit on a wiffle bat. That's something you don't want to hear a 7 year old say. - Jared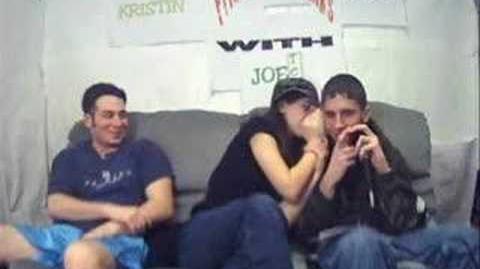 Ad blocker interference detected!
Wikia is a free-to-use site that makes money from advertising. We have a modified experience for viewers using ad blockers

Wikia is not accessible if you've made further modifications. Remove the custom ad blocker rule(s) and the page will load as expected.