Description
Edit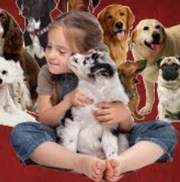 Michelle Colensworth or Michelle Stimpleton is
Kristin's
main character. She is the daughter of
Jim Colensworth
 or
Barney Stimpleton
and, in few calls, the sister of
Ralphie
or
Branden
. Her middle name is Rebekah, spelled with a "k". Occaisionally, she will be the granddaughter of
Gertrude Pooshfante
, as seen in the Gram Ham Sam Prank Call. She is used where they need a confused little kid. Michelle has ADHD and she is also very spoiled. She can be a brat sometimes. Depending on the call, she might use a southern accent and become Southern Michelle, who is basically the same as Michelle, only with a southern accent.
(Some) Appearances
Edit
World of Warcraft Prank Call
Zombie Hotel Prank Call
Gram Ham Sam Prank Call
Michelle Wants A Bike Prank Call
Toshiba Prank Call
Lost BAR-bie Doll Prank Call
Alone in Hotel Prank Call
Pray to Santa Prank Call
"So if a magician pullls out his wand i can't say he's gonna rape me?"
"We're known as Ralph to the ie and little MC."
"For my birthday I got the Barbie cellphone... and it's not working"
"Like Like Like Like Doratheexploreher.com"
"I just cleaned my belly-button"
"I have socks on."
"M-I-C-H-E-L-L-E spells Michelle."
"What's a vagina?"