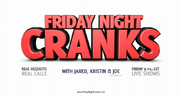 Post Date: October 24, 2009
Target: a marriage helpline
Characters: Jim and Melinda
Length: 24:35
Jared and Kristin call a marriage helpline saying that they have marriage problems. The lady suggest thast they watch the helpline's DVDs.
I was actually out hunting with my father and I saw a deer and little did I know that Melinda was far away in the woods also hunting with her father, and I shot and I missed and the bullet actually went so far that it hit her in the leg. And we heard screams so me and my father went running and I saw this angel from heaven on the ground with the leg almost completely off and I was like oh my God are you okay and she was like crying her eyes out, and that's when I knew I wanted to marry her. - Jared
Now does that mean in the bedroom or just in general? - Jared
You can turn anything positive if you know what I mean. - Kristin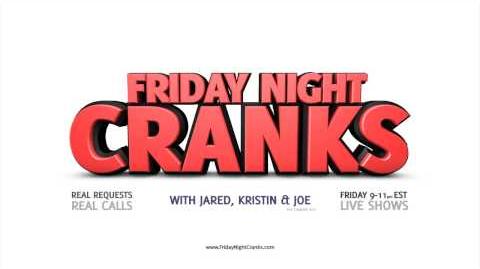 Ad blocker interference detected!
Wikia is a free-to-use site that makes money from advertising. We have a modified experience for viewers using ad blockers

Wikia is not accessible if you've made further modifications. Remove the custom ad blocker rule(s) and the page will load as expected.