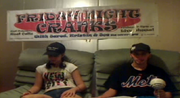 Post Date: August 15, 2009
Speakers: Jared
Target: Dish Network
Characters: Branden
Length: 9:16
Jared calls Dish Network ad Branden saying he installed the satelite his neighbor gave him but now he can only get adult channels. He goes on his roof and falls off.
Hi FU9, my name's Branden! - Jared
I was working like there was no tomorrow, but tomorrow came and I was done. - Jared
(singing) My name is Branden Walden, I live on cauliflower lane, my dish network has porn, and it's driving me insane. I'm calling this lady, she told me her name, and crap I just lost the game. - Jared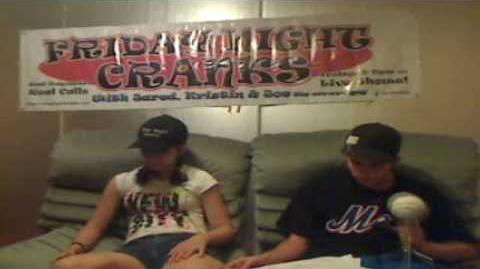 Ad blocker interference detected!
Wikia is a free-to-use site that makes money from advertising. We have a modified experience for viewers using ad blockers

Wikia is not accessible if you've made further modifications. Remove the custom ad blocker rule(s) and the page will load as expected.