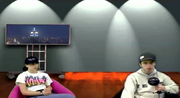 Post Date: November 28, 2009
Speakers: Jared
Target: Dell Tech Support
Characters: Jim
Length: 19:11
Jared calls as Jim saying that his computer is frozen with porn on it.
I'm just going to be straight with you...I was watching some porn. - Jared
The only thing that it says is 12-6 cloud and I have to put in an answer. Yes or no? Do I click yes or no? - Jared
Ad blocker interference detected!
Wikia is a free-to-use site that makes money from advertising. We have a modified experience for viewers using ad blockers

Wikia is not accessible if you've made further modifications. Remove the custom ad blocker rule(s) and the page will load as expected.