Jared prank calls up a lady in Canada who is cheating on her boyfriend who already has a wife, and pretends to be his son. 
"I have to get up at 4:30 in the fucking morning to go to work so stop calling!" - Woman
" I have the phone right in front of me and I will call them." - Woman
"I'd rather be a bastard child than a whore because whores are gonna get STDs" - Jared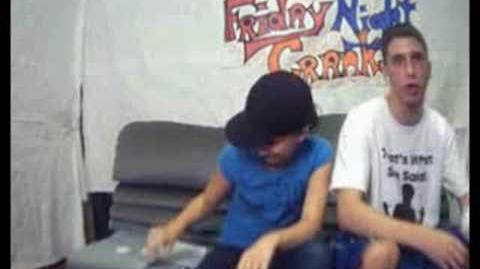 Ad blocker interference detected!
Wikia is a free-to-use site that makes money from advertising. We have a modified experience for viewers using ad blockers

Wikia is not accessible if you've made further modifications. Remove the custom ad blocker rule(s) and the page will load as expected.